This week DJI launched the Mavic and media and social media stars have been getting early access to the product to play with and talk about.
Shortly after videos started appearing it was notice some of the Mavic footage is looking a bit soft compared to the Phantom 4.
So what's the reason for this ? Well unlike the other camera drones DJI have fitted the Mavic with an Auto Focus lens, this means its able to focus on close and distant objects depending on what your filming.
This is a pretty huge feature as the only other DJI product to do this was the X5/Z3 Series of cameras.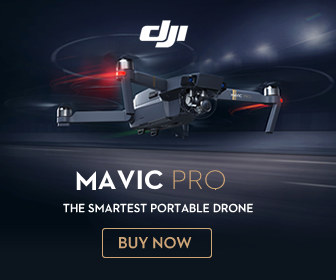 Its able to focus from 0.5m to infinity and allows you to set it up to get the best possible image no mater if its flowing you at close range or taking scenic pano's, this means the user must focus the camera forbthe subject they are filming, it appears reviewers have not been doing this and its the reason for the soft images.
To focus the camera in AF you just tap on the object on the screen that you want in focus, just like before you taped to set exposure. It you tap to set focus, unlike the X5 currently there is no option to set to infinity but I suspect after all the noise around this DJI will be looking at every option.
This video specifically explains the Auto Focus On the Mavic
Here is some videos by Michael Shainblum demonstrating the focus feature on the DJI Mavic
The Mavic is available to preorder now from DJI Direct